About Us
Castle Rock Tutoring is committed to being the finest academic support system you need to get your child up to speed. We service children of all ages and walks of life.  We know that it takes a village to raise a child. Parents and Guardians can be assured that each tutor has had an extensive background check and meets our high expectations and standards of this company. We look at the big picture of each and every student and pair them with an educator who will identify their challenges and create an individualized program crafted to address their unique needs.

Our expert instructors provide in-home, in-library and online instructions for students in grades K-8.  Castle Rock tutoring offers a wide variety of subjects and skills workshops to help students build confidence and succeed academically. Our tutors will travel to students' homes, schools and libraries within the servicing area to provide our services. We can arrange for one-on-one sessions during the week to meet busy schedules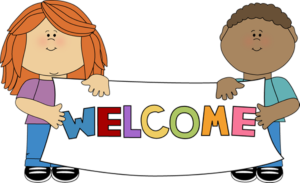 Our Services 
Whether your child is struggling to catch up because of a change in curriculum, needs to raise a grade, prepare for an upcoming test, or would simply like to advance at a faster pace, our tutors have the proven track record to make it happen.
Here is a list of subjects Castle Rock can help your student with:
* We are not limited to just these subjects*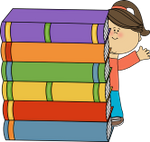 Reading
Phonemic Awareness, Spelling, Sight Words, Fluency, Comprehension Skills, Vocabulary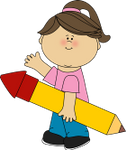 Writing
Writing Process, Editing, Drafting and Composition
Math
Addition, Subtraction. Multiplication, Division, Money
Other Skills
Study skills, Organization, Time Management, Homework Strategies, Homework Help
Contact Information
If you have any questions at all we are available M - Sat. 
720-934-7980 call/text
Please fill out a contact form to get your free assessment.
Owner: Ann Mitchell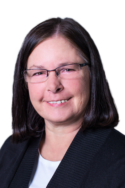 Thank you for your interest in learning more about Castle Rock Tutoring!
Ann has really helped our son who is a freshman in high school. Our son has been on an IEP since junior high school and has been challenged with understanding assignments, when they are due, and organization. Consequently, we were especially concerned with him entering high school and being in an environment that was less structured and less forgiving. Our son has excelled with Ann's help and patience. As a result, he has gotten all A's and B's his first semester. We highly recommend Ann a…
Contact Us for More Information
Frequently Asked Questions
How long are your sessions?
Normally our sessions are one hour in length.  Session length will be determined by the needs of your child.
For kids that are younger than eight years old, usually, 30 minutes is the perfect length.  For children that are older, an hour session works best.  There are exceptions for kids with learning disabilities, ADD, and ADHD.  In which case, session time will be based on attention span.
Sometimes, the students' schedules and my schedule have unique needs that determine whether a 30 minute or a 60-minute session would be better, as well as frequency during the week.
How long will my child need tutoring?
This answer is going to vary based on a couple of factors.
Learning speed
Learning Disabilities
Consistency
Most kids that need tutoring benefit from one on one instruction.  The school is based on a certain curriculum vs. the needs of each individual child.  With one on one tutoring kids can get the exact help that they need at the exact right time.  This allows growth to happen quickly.
If your child has been diagnosed with a learning disability, it will take him more time than other kids.  This is because it takes longer for things to go from his short-term memory to his long-term memory.  In this case, your child will benefit from more repetition.   
Another factor is consistency. 
Sometimes life gets in the way of students being able to show up for their tutoring sessions. 
If students miss too many sessions, then it becomes harder to close the gap. 
The more consistent we both are, the better results your child gets.
Do you offer Summer Tutoring?
Yes, I offer summer tutoring. 
I work all year long and work hard to tailor a summer program specifically for your child. 
Summer is the time of year where kids will suffer from summer learning loss if they are not consistently engaged with the content. 
It is important to me that my students do not miss out on this opportune time to close the gap and be secure in (insert what you teach) for the following school year.  
To close the gap and build confidence in my students is why I have created a strong summer tutoring program.
Will I get to work with you?
Yes, the benefit of choosing a specific online tutor is that you will get to work with me directly. 
Let's work as a team to help your child excel