Our Services 
Whether your child is struggling to catch up because of a change in curriculum, needs to raise a grade, prepare for an upcoming test, or would simply like to advance at a faster pace, our tutors have the proven track record to make it happen.
Here is a list of subjects Castle Rock can help your student with:
* We are not limited to just these subjects*
Reading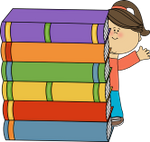 Phonemic Awareness, Spelling, Sight Words, Fluency, Comprehension Skills, Vocabulary
Other Skills
Study skills, Organization, Time Management, Homework Strategies, Homework Help
Writing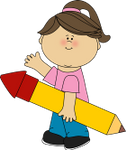 Writing Process, Editing, Drafting and Composition
Math
Addition, Subtraction. Multiplication, Division, Money
About Us
Castle Rock Tutoring is committed to being the finest academic support system you need to get your child up to speed. We service children of all ages and walks of life.  We know that it takes a village to raise a child. Parents and Guardians can be assured that each tutor has had an extensive background check and meets our high expectations and standards of this company. We look at the big picture of each and every student and pair them with an educator who will identify their challenges and create an individualized program crafted to address their unique needs.

Our expert instructors provide in-home, in-library and online instructions for students in grades K-8.  Castle Rock tutoring offers a wide variety of subjects and skills workshops to help students build confidence and succeed academically. Our tutors will travel to students' homes, schools and libraries within the servicing area to provide our services. We can arrange for one-on-one sessions during the week to meet busy schedules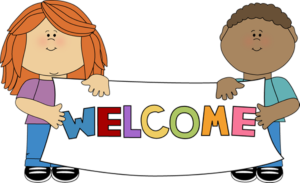 Contact Information
If you have any questions at all we are available M – Sat. 
720-934-7980 call/text
Please fill out a contact form below.
Owner: Ann Mitchell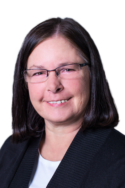 Thank you for your interest in learning more about Castle Rock Tutoring!
Office Hours
 Please call anytime!
Leave a message and I will return your call as soon as I can.
Email: Support@LearningLiteracyandFamily.com
School year hours 5:30 – 8:00 pm
Summer hours TBD
Our family highly recommends Castle Rock Tutoring. Ann was very patient and helpful with our son. Our son was struggling with math and reading. I had been doing my best to help him out, but it was doing no good. During the middle of the school year we decided a tutor would be the best option for him to catch up. Let me tell you, he even got a certificate from the teacher for showing the most improvement. He isn't top of his class , but he is sure getting the material a lot better. I am very please with the tutoring, the patience and the care he received through Castle Rock Tutoring. Thank You ! Sonia – A satisfied mom

Ann is an excellent tutor! She provided my children with some of the best tutoring services. She not only taught them great test taking techniques , but excellent organizational skills. I'm so glad the junky backpacks my boys were bringing home are now gone for good! We appreciate you so much Ann. Jan – A Castle Rock Parent

We absolutely loved Ann and the patience she had with our son. We highly recommend her as the perfect tutor. My son absolutely learned so much and enjoyed the fact he could learn and ask questions without the feeling of being rushed. Norma S. – A parent and a small business owner

Ann helped our son go from below grade level to excelling above! She is always on time, very patient, and uses lots of different methods to help our son. We are very happy with her services and would recommend her to anyone who needs a tutor! Allysa – Parent

WOW! I did not know math could be so fun. I love it!  Garrett – A middle school student

She is excellent! Highly recommend. I've partnered with her on several ventures , and never regretted a single one. Keep up the great work Ann!  Breanna Clifton, Owner of BEE Smart Scholars, California